CRAFTING EACH PIECE
From the very first sketches until complete manufacture, our studio is eagerly driven to create the most stunning pieces for our clients. Whether it is a modern wardrobe or a voluptuous dining table, we will carefully assess each one of them to achieve only the best results, crafting the perfect piece for each environment, so it blends in harmonious beauty with the rest. Our range of award-winning products is a proud reminder of this achievement, and we will gladly put our knowledge and skills at your disposal to bring new astonishing products to life.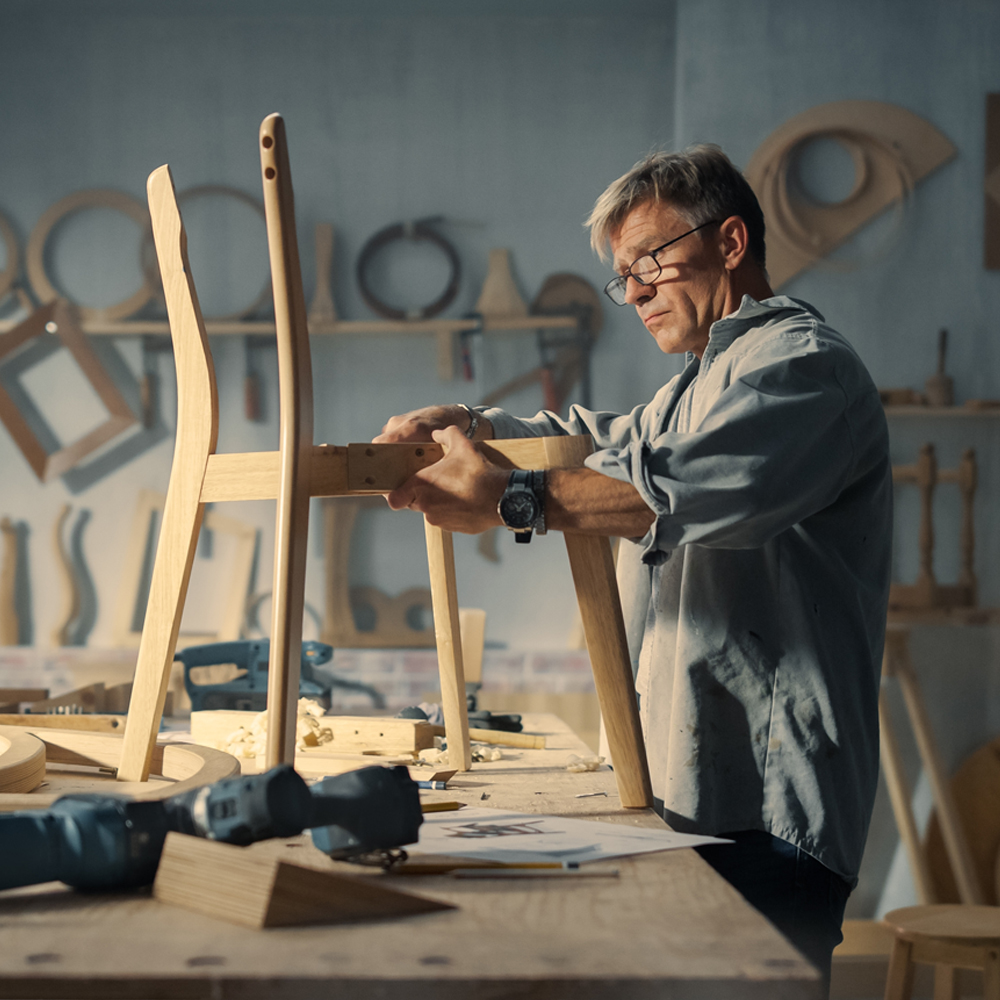 THE TEAM BEHIND
Driven by natural passion and attention to detail, our talented team of metalworkers, carpenters and artisans put their extensive experience in our hands to deliver products of the most outstanding beauty and quality. This is not just a mere procedure but a way of life, a commitment to those seeking distinguished designs that stand out of the crowd and are a statement of elegance and pure excellence. When working with us, you will always be surrounded by the most skilled professionals in the sector, ready to fit every requirement into your order until satisfied with the results.
DESIGN WITH HISTORY
When crafting any piece, we like to imbue them with the deeply rooted traditions of our nation. This way, Prieto Studio does not only deliver singular handcrafted products all over the world, but a piece of history that brought them to life. We like to think that, with each one of them, we are not only transferring the techniques and skills that matured over centuries but also part of the personality of those who made them. The freshness and minimalist style of the Mediterranean life, brewed with the savoury influences of every corner of the planet, turning our designs into a unique experience for the user.